Review: Crusader - Rise of the Templars
Rise of the Templars

Label: Independent
Year released: 2011
Duration: 14:39
Tracks: 4
Genre: Heavy Metal

Rating: 2.5/5

Review online: October 15, 2011
Reviewed by: Sargon the Terrible

for:Rise of the Templars



Rated

4

/5 (

80%

) (

5 Votes

)

Review

This tries hard, but it's just not really very good. This band is five dudes from Chicago playing stripped-down metal in the vein of classic Priest or maybe a cleaner Motorhead. The problem is that while these songs are competent, they don't do a single thing you have not heard a billion times, and they don't do it well enough to make up fort the lack of originality. The vocals are another weak point, as singer "Hoagy" is not what you would call "good". He sounds better than Lemmy, but he suffers from not actually being Lemmy. He tries for a rough-and-ready style but isn't rough or ready enough to really pull it off. When he sings clean he sounds flat and unexciting. These tunes would sound a lot better with a better singer, as the band does flash potential here and there with solid songs like "Asgard's Fire", which is where the EP really comes together in terms of riffs and delivery. A band with promise if they work hard.

Click below for more reviews
Latest 0-9 A B C D E F G H I J K L M N O P Q R S T U V W X Y Z Various Books/Zines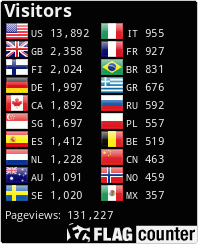 The Metal Crypt - Crushing Posers Since 1999
Copyright © 1999-2022, Michel Renaud / The Metal Crypt. All Rights Reserved.