Review: Ceremonial Castings - March of the Deathcult
March of the Deathcult

Label: Dark Forest Productions
Year released: 2011
Duration: 62:53
Tracks: 13
Genre: Black Metal

Rating: 4/5

Review online: December 20, 2011
Reviewed by: Sargon the Terrible

for:March of the Deathcult



Rated

3.44

/5 (

68.89%

) (

9 Votes

)

Review

Ceremonial Castings have become a favorite band of mine, as their works are always of reliable quality, full of dark imagery, and just a bit more ambitious than they can quite pull off. They sort of remind me of Enthroned in the good old days. This is their seventh album in a defiantly anti-commercial career that has seen them put out seven albums on their own label without compromising on quality.

The band is no longer as ferally speedy as in the old Immortal Black Art days, but they are still mining the old Emperor vein of melodic Black Metal accented with keys and searing guitar work. This album is a lot more epic than previous works, with over an hour of music including a Venom and an Emperor cover. Despite the keyboards, Ceremonial Castings remain a guitar-driven band and these songs are heavy and rich with powerful riffs. Vocals are a bit mixed this time, as they continue to experiment with some clean singing and it doesn't really work that well. Sometimes the songs go on a bit, but that very excess is part of what makes this a great band. Hooky, evil, and relentless, March of the Deathcult is an album no Black Metal fan should miss this year.

Other related information on the site
Review: Immortal Black Art (reviewed by Sargon the Terrible)
Review: Our Journey Through Forever (reviewed by Sargon the Terrible)

Click below for more reviews
Latest 0-9 A B C D E F G H I J K L M N O P Q R S T U V W X Y Z Various Books/Zines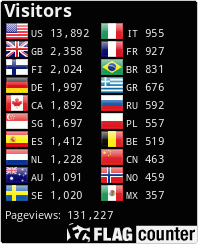 The Metal Crypt - Crushing Posers Since 1999
Copyright © 1999-2022, Michel Renaud / The Metal Crypt. All Rights Reserved.