Review: Coronatus - Terra Incognita
Terra Incognita

Label: Massacre Records
Year released: 2011
Duration: 54:27
Tracks: 12
Genre: Power Metal

Rating: 3.5/5

Review online: January 15, 2012
Reviewed by: MetalMike

for:Terra Incognita



Rated

2.5

/5 (

50%

) (

8 Votes

)

Review

The lineup credited with creating Coronatus' 2011 album Terra Incognita is almost completely different from their last album, 2009's Fabula Magna. Only long-time drummer Mats Kurth and guitarist Aria Kermati Noori are holdovers. This concerned me as Fabula Magna is an album I like quite a bit.

While the individual musicians are still obviously talented, Terra Incognita doesn't live up to the standard set by Fabula Magna. The singing duo of Ada Flechtner and Mareike Makosch isn't as dynamic as the departed Carmen Lorch and Lisa Lasch. Fletchtner and Makosch sound very similar to one another and it wasn't obvious at first that there were two singers and not just one with a lot of range. Gone also are some of the folkier elements of the band's past efforts while others remain, just relegated more to the background. There are still tracks sung in both English and German, a Coronatus staple.

Terra Incognita sounds, to me anyway, like a German version of Nightwish's Dark Passion Play. Songs like "Fernes Land" and "Traumzeit," with their synthesized violins and uilleann pipes remind me of the Nightwish songs "Sahara" and "The Islander." While there is nothing wrong with Terra Incognita, it lacks some of the originality that set Coronatus apart from all the other female-fronted Symphonic/Power Metal bands out there. Maybe this lineup will stick together and recapture the magic of Fabula Magna on the next album.

Other related information on the site
Review: Atmosphere (reviewed by MetalMike)
Review: Cantus Lucidus (reviewed by MetalMike)
Review: Fabula Magna (reviewed by MetalMike)
Review: Lux Noctis (reviewed by Bruce Dragonchaser)
Review: Raben im Herz (reviewed by MetalMike)
Review: Recreatio Carminis (reviewed by MetalMike)
Review: Secrets of Nature (reviewed by MetalMike)

Click below for more reviews
Latest 0-9 A B C D E F G H I J K L M N O P Q R S T U V W X Y Z Various Books/Zines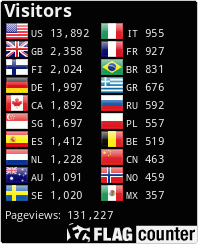 The Metal Crypt - Crushing Posers Since 1999
Copyright © 1999-2022, Michel Renaud / The Metal Crypt. All Rights Reserved.