Review: Cruxiter - Paradise Found
Paradise Found

Label: Heaven and Hell Records
Year released: 2011
Duration: 8:48
Tracks: 2
Genre: Heavy Metal

Rating: 3/5

Review online: February 2, 2012
Reviewed by: MetalMike

for:Paradise Found



Rated

3

/5 (

60%

) (

5 Votes

)

Review

This two song single from Texans Cruxiter showcases a young band with feet planted firmly in the 80s. Their website lists all manner of classic metal bands as influences and it is apparent in their music. Both songs are in the twin-guitar, Iron Maiden/Judas Priest style. The production is stiff and mechanical, not surprising given the resources available to a relatively new band. Every member sounds like they are putting their heart in to the performance but none sounds comfortable, especially singer Joe Gonzalez. He is talented but is trying too hard and hits the occasional flat note. Both songs are fairly derivative but Cruxiter show promise. They will need to find their own sound if they want to stand out in a crowded field.

Click below for more reviews
Latest 0-9 A B C D E F G H I J K L M N O P Q R S T U V W X Y Z Various Books/Zines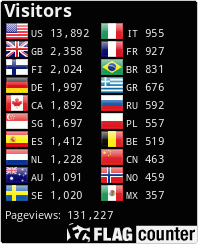 The Metal Crypt - Crushing Posers Since 1999
Copyright © 1999-2022, Michel Renaud / The Metal Crypt. All Rights Reserved.