Review: Crowned - Ainulindale
Ainulindale

Label: Independent
Year released: 2011
Duration: 29:28
Tracks: 3
Genre: Black Metal

Rating: 3.5/5

Review online: February 25, 2012
Reviewed by: Sargon the Terrible

for:Ainulindale



Rated

4.5

/5 (

90%

) (

2 Votes

)

Review

You know, after all these years, I still don't get that many demos. I wonder if that's because the line between "demo" and "self-released EP" is pretty blurry these days. Anyway, this is a demo from Aussie band Crowned. I was expecting this to be more deathy or thrashy, but this is real, straight-up Black Metal, very much immersed in the second wave sound of the 90s. The guitar tone is fuzzy and pretty weak, but the riffs are actually pretty good, and the band manages to create a genuine atmosphere. Crowned are not original at all, but they know what they are doing. Solid.

Click below for more reviews
Latest 0-9 A B C D E F G H I J K L M N O P Q R S T U V W X Y Z Various Books/Zines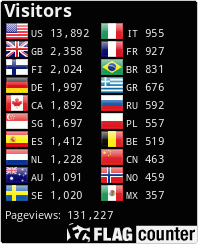 The Metal Crypt - Crushing Posers Since 1999
Copyright © 1999-2022, Michel Renaud / The Metal Crypt. All Rights Reserved.