Review: Kladovest - Atmosphere
Atmosphere

Label: No Colours Records
Year released: 2011
Duration: 35:23
Tracks: 4
Genre: Black Metal

Rating: 3.5/5

Review online: February 28, 2012
Reviewed by: Bruce Dragonchaser

for:Atmosphere



Rated

3.5

/5 (

70%

) (

2 Votes

)

Review

Atmosphere is the third release from Kladovest, famous for featuring Thurios of Drudkh fame on vocals. Considering his participation (and the artwork, song-titles, etc), this pretty much does what it says on the tin. With tracks like "Autumn Breath" and "The Tree" (which happens to be the best cut), you can imagine what Kladovest are going for: long passages of warm melancholia, scenic imagery, and blustery percussion which imitates leaves blowing across a forest floor. It's inspiring stuff, however it doesn't command the same reverence as Drudkh's early work. This is mainly a production issue, as Atmosphere tries to soften its Black Metal fuzz into a calm stream that seems stuck on repeat. Despite this, it manages to lull you into a temperate form of hypnotism.

Fans of Drudkh's early albums (particularly Forgotten Legends and Autumn Aurora) will find much to enjoy here, as will lovers of Black Metal that doesn't rely on synth work to create ambience. Kladovest have no problem drawing you in; whether you'll stay with them beyond their opening gambit is up to you.

Click below for more reviews
Latest 0-9 A B C D E F G H I J K L M N O P Q R S T U V W X Y Z Various Books/Zines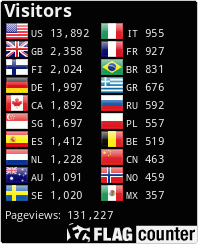 The Metal Crypt - Crushing Posers Since 1999
Copyright © 1999-2022, Michel Renaud / The Metal Crypt. All Rights Reserved.