Review: Crimson Cult - Tales of Doom
Tales of Doom

Label: Pure Legend Records
Year released: 2012
Duration: 57:19
Tracks: 10
Genre: Heavy Metal

Rating: 2/5

Review online: April 28, 2012
Reviewed by: Sargon the Terrible

for:Tales of Doom



Rated

3

/5 (

60%

) (

14 Votes

)

Review

This looked like the kind of thing I would like, but I was quickly disillusioned by the crappy vocal lines and stupid groove riffs. The opening song is highly annoying, with the vocalist yapping along so fast he's almost rapping. I skipped to another track in hopes it was just an anomaly, but song after song is just groove groove groove with no real melody or hooks or anything, just shitty thugging like this was still 1995. Vocalist Walter Stuefer has a decent voice, but he hardly ever stops yapping, narrating, sneering, and all that other shit vocalists waste their time on when they can't settle the fuck down and fucking sing. When he does sing, he sounds like he could sound good if he had a good melody to work with, which he doesn't. Overall this is a massively disappointing and uninspired album.

Other related information on the site
Review: Tales of Doom (reviewed by MetalMike)

Click below for more reviews
Latest 0-9 A B C D E F G H I J K L M N O P Q R S T U V W X Y Z Various Books/Zines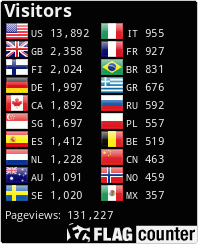 The Metal Crypt - Crushing Posers Since 1999
Copyright © 1999-2022, Michel Renaud / The Metal Crypt. All Rights Reserved.