Review: Castle - Blacklands
Blacklands

Label: Van Records
Year released: 2012
Duration: 35:44
Tracks: 8
Genre: Doom Metal

Rating: 2.5/5

Review online: August 21, 2012
Reviewed by: Sargon the Terrible

for:Blacklands



Rated

3.42

/5 (

68.42%

) (

19 Votes

)

Review

I really enjoyed this band's debut, so I was stoked for this, especially with the cool title and being on the Van label - I was looking for this to be an even darker, meaner old-school Doom album from this up and coming band.

As it turns out, not so much. Blacklands is an oddly restrained album that throttles back on the heaviness and goes for a much more mainstream rock-and-roll sound. The recording is weak, the vocals are boring, and the songs all sound tremendously similar and stick to a tedious 4/4 groove. Nothing on this album surprised or excited me, and it was largely a chore to sit through. Highly disappointing.

Other related information on the site
Review: Blacklands (reviewed by Christopher Foley)
Review: In Witch Order (reviewed by Christopher Foley)
Review: In Witch Order (reviewed by Sargon the Terrible)
Review: Welcome to the Graveyard (reviewed by MetalMike)

Click below for more reviews
Latest 0-9 A B C D E F G H I J K L M N O P Q R S T U V W X Y Z Various Books/Zines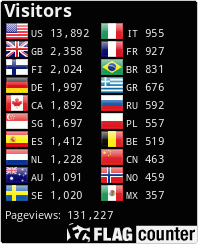 The Metal Crypt - Crushing Posers Since 1999
Copyright © 1999-2022, Michel Renaud / The Metal Crypt. All Rights Reserved.