Review: Katana - Storms of War
Storms of War

Label: Listenable Records
Year released: 2012
Duration: 48:37
Tracks: 10
Genre: Heavy Metal

Rating: 4/5

Review online: August 29, 2012
Reviewed by: MetalMike

for:Storms of War



Rated

3.5

/5 (

70%

) (

14 Votes

)

Review

Katana are yet another Swedish Heavy Metal band rallying to the early 80s/NWOBHM flag with their 2012 album Storms of War. That Iron Maiden is the main influence is clear right from the get-go. "Wrath of the Emerald Witch" opens with a guitar run in the style perfected by Dave Murray and Adrian Smith 30 years before and the twin guitar assault rarely lets up. Tobias Karlsson and Patrik Essén trade riffs and bubbly solos seamlessly. Singer Johan Bernspång doesn't have the best voice, though he's never out of tune. Rather, his high singing sometimes comes across as forced. He gets better as the album progresses (or maybe I just got used to it). Susanna Salminen and Anders Persson (bass and drums, respectively) round out the rhythm section and while no Steve Harris or Nicko McBrain, acquit themselves respectably.

Most of Storms of War is mid-paced or faster Traditional Metal and songs like "Wrath of the Emerald Witch," "The Samurai Returns" and "City of the Edge of Forever" are worth breaking out the air guitar. They gallop along like any self-respecting Maiden-esque song should. The album peaks with "In the Land of the Sun." Clocking in at an epic 7 minutes, 51 seconds, the opening bass riff and later up-tempo pacing and a deeper-than-typical lyrical theme had me thinking of Maiden's "To Tame a Land." There are some pedestrian tracks, such as "Khubilai Khan" and "The Gambit" but overall the album is solid.

Storms of War isn't anything new but it hits the spot when it comes to the NWOBHM. If that's your cup of tea, you'll be hard pressed to find much wrong with Katana.

Other related information on the site
Review: Storms of War (reviewed by Sargon the Terrible)

Click below for more reviews
Latest 0-9 A B C D E F G H I J K L M N O P Q R S T U V W X Y Z Various Books/Zines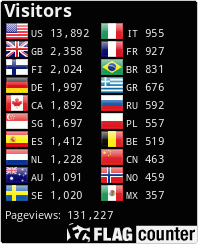 The Metal Crypt - Crushing Posers Since 1999
Copyright © 1999-2022, Michel Renaud / The Metal Crypt. All Rights Reserved.