Review: Celesterre - Celesterre
Celesterre

Label: Independent
Year released: 2012
Duration: 24:34
Tracks: 4
Genre: Black Metal

Rating: 3/5

Review online: October 3, 2012
Reviewed by: Christopher Foley

for:Celesterre



Rated

3.4

/5 (

68%

) (

5 Votes

)

Review

I've filed this under black metal, but that pigeonhole should be taken lightly when concerning Celesterre. The band mixes a standard heavy metal formula into doom-style pacing and black metal tremolo riffing. There are even a few aggressive vocals throughout the release, although for the most part the vocals are kept clean. I've got to hand it to Celesterre as I can't say I've heard much, if anything like this before. The release is very rough around the edges, but there is a definite wealth of potential that could be uncovered if the band are given the chance. Performances are good, the riffs are interesting, and the production is perfectly archaic.

I'd say this was worth checking out, if at least to hear what these guys are doing. The album cover is pretty interesting as well, and totally fits the music on offer. The mammoth, doom-laden "Scourge From The Azure Sky" is the track to check out here. Give this one a try!

Other related information on the site
Review: A Blooming Spring (reviewed by Sargon the Terrible)
Review: The Wild (reviewed by Sargon the Terrible)

Click below for more reviews
Latest 0-9 A B C D E F G H I J K L M N O P Q R S T U V W X Y Z Various Books/Zines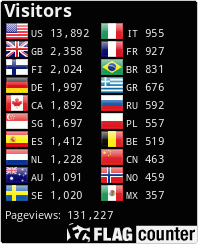 The Metal Crypt - Crushing Posers Since 1999
Copyright © 1999-2022, Michel Renaud / The Metal Crypt. All Rights Reserved.