Review: Carnal Lust - The Hate Complete
The Hate Complete

Label: Great Dane Records
Year released: 2012
Duration: 58:06
Tracks: 13
Genre: Death Metal

Rating: 0/5

Review online: December 10, 2012
Reviewed by: Sargon the Terrible

for:The Hate Complete



Rated

2.88

/5 (

57.5%

) (

8 Votes

)

Review

When a band is billed as "Brutal" Death Metal I have certain expectations. I'm just saying. This album opens up with melodic riffs and a fistful of awful, awful clean singing that makes it sound like some kind of metalcore abomination. Now, there's too much complexity in the riffs for it to be 'core, and the harsh vocals do eventually kick in, but overall I find this to be a fraudulent and obnoxious album that is flirting so hard with metalcore it probably needs to wear a dental dam. I mean, we have staccato riffs, a mix of equally awful vocal styles from horrible clean moaning to screamo yammering and everything hideous in between. This is supposed to be deep and genre-crossing work, but I would call it what it is: shit. Horrible, trendy poser music for weepy emo tweens.

Click below for more reviews
Latest 0-9 A B C D E F G H I J K L M N O P Q R S T U V W X Y Z Various Books/Zines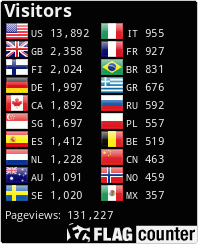 The Metal Crypt - Crushing Posers Since 1999
Copyright © 1999-2022, Michel Renaud / The Metal Crypt. All Rights Reserved.