Review: Cultfinder - Black Thrashing Terror
Black Thrashing Terror

Label: Eldritch Lunar Miasma Records
Year released: 2012
Duration: 10:39
Tracks: 3
Genre: Black/Thrash

Rating: 3.5/5

Review online: December 13, 2012
Reviewed by: MetalMike

for:Black Thrashing Terror



Rated

3

/5 (

60%

) (

2 Votes

)

Review

Black Thrashing Terror is a tidy 10 minute 7" single from the United Kingdom's Cultfinder. Straight-up Blackened Thrash is what the band promises and what they deliver. The drums are played frighteningly fast while the guitars flat out thrash. The vocals are a decipherable, howled rasp that is sadly mixed far too low. They sound cool and evil but you have to work to pick them out. All three songs are sonic assaults from start to finish. Cultfinder appear to care little for innovation and are satisfied with playing as loudly, heavily and blasphemously as possible. Black Thrashing Terror is a solid combination of darkness and melody, making Cultfinder a band to watch.

Click below for more reviews
Latest 0-9 A B C D E F G H I J K L M N O P Q R S T U V W X Y Z Various Books/Zines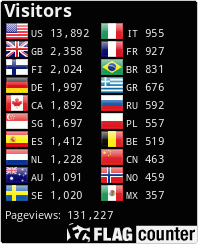 The Metal Crypt - Crushing Posers Since 1999
Copyright © 1999-2022, Michel Renaud / The Metal Crypt. All Rights Reserved.