Review: Chariots of the Gods - Tides of War
Tides of War

Label: Independent
Year released: 2012
Duration: 48:00
Tracks: 14
Genre: Melodic Death Metal

Rating: 4/5

Review online: January 14, 2013
Reviewed by: Sargon the Terrible

for:Tides of War



Rated

4.17

/5 (

83.33%

) (

6 Votes

)

Review

This is an indie debut for Canadian Melodeath band Chariots of the Gods, who have an unwieldy name but play tight and aggressive music that manages to sound fresh despite how well-trod the genre is. The band markets themselves as "straight up Heavy Metal", but really, this band is all about the Gothenburg sound.

Dark Tranquility would be pretty much the jumping off point for getting what this band is about, but this is more aggressive than Dark Tranquility have been for over a decade. Chariots of the Gods use no keys, just punching out hard-hitting metal with a dash of thrashiness and leavened with plenty of sharp, clean melodic guitar work. Their sound is energetic and their performances are really strong, making this like a breath of fresh air. Vocalist Renaud Jobin is a decent barker, who at least knows how to syncopate his vocal rhythms with the songs, but he's not amazing. His energy and charisma are pitched really high, and he succeeds in carrying the music.

Overall this is a strong debut album of a band who remind me why we used to like Melodeath in the first place - combining the aggression and heaviness of Death Metal with Traditional Metal melodies to make a punchy and yet still hooky brew - it's amazing how many bands manage to do this wrong, so it's good to see some bands still do it right.

Other related information on the site
Review: Tides of War (reviewed by MetalMike)

Click below for more reviews
Latest 0-9 A B C D E F G H I J K L M N O P Q R S T U V W X Y Z Various Books/Zines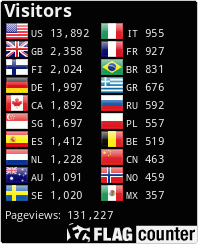 The Metal Crypt - Crushing Posers Since 1999
Copyright © 1999-2022, Michel Renaud / The Metal Crypt. All Rights Reserved.