Review: Chariots of the Gods - Tides of War
Tides of War

Label: Independent
Year released: 2012
Duration: 48:00
Tracks: 14
Genre: Melodic Death Metal

Rating: 3.75/5

Review online: January 31, 2013
Reviewed by: MetalMike

for:Tides of War



Rated

4.17

/5 (

83.33%

) (

6 Votes

)

Review

If you liked Ex Deo's CALIGVLA, you're going to have a hard time not enjoying Chariots of the Gods' Tides of War. The same punishing Thrash Metal riffs and decipherable Death barks abound. Chariots of the Gods' playing is tighter than security at the White House. This is the kind of music that makes people want get into the pit and just pummel each other. It successfully avoids any and all things "modern" or "core." There are a few short, melodic pieces throughout Tides of War and their placement complements the album's flow rather than disrupting it. They give just enough of a breather so you can find your head on the floor, put it back on and jump back into the fray.

This is not my favorite style but when it is on, my fist is in the air. Check out Tides of War if you want some no-nonsense, ass-kicking Metal.

Other related information on the site
Review: Tides of War (reviewed by Sargon the Terrible)

Click below for more reviews
Latest 0-9 A B C D E F G H I J K L M N O P Q R S T U V W X Y Z Various Books/Zines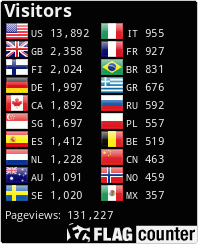 The Metal Crypt - Crushing Posers Since 1999
Copyright © 1999-2022, Michel Renaud / The Metal Crypt. All Rights Reserved.