Review: Civilization One - Calling the Gods
Calling the Gods

Label: Limb Music Products
Year released: 2012
Duration: 44:58
Tracks: 13
Genre: Power Metal

Rating: 4/5

Review online: February 4, 2013
Reviewed by: Sargon the Terrible

for:Calling the Gods



Rated

3.5

/5 (

70%

) (

4 Votes

)

Review

Seems like Civilization One were split up for a while, as they recorded this and then could not find anyone who wanted to release it. Now they are back with a Limb Music contract and a release of this, their second album, which is as solid a slab of crunchy German Power Metal as you are likely to hear. Still working the same field as bands like Mystic Prophecy and singer Chity Somapala's former band Firewind, Civilization One punch out catchy, clean Power Metal with Somapala's signature powerful vocal hooks.

It has to be said that Chity and his voice are the best part of this, as while the playing and songwriting are solid, they would not hold your attention on their own. Some of the lead work is really first-rate, but the compositions are not really awesome on their own. Mostly the band provides a base for Chity to do his thing, which he does extremely well. If you like slick, modern Power Metal, then this is a band you will enjoy.

Other related information on the site
Review: Calling the Gods (reviewed by MetalMike)
Review: Revolution Rising (reviewed by Sargon the Terrible)

Click below for more reviews
Latest 0-9 A B C D E F G H I J K L M N O P Q R S T U V W X Y Z Various Books/Zines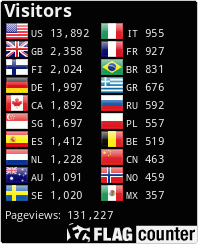 The Metal Crypt - Crushing Posers Since 1999
Copyright © 1999-2022, Michel Renaud / The Metal Crypt. All Rights Reserved.