Review: Caronte - Ascension
Ascension

Label: Lo-Fi Creatures
Year released: 2012
Duration: 53:43
Tracks: 7
Genre: Doom Metal

Rating: 4/5

Review online: February 19, 2013
Reviewed by: Sargon the Terrible

for:Ascension



Rated

3

/5 (

60%

) (

3 Votes

)

Review

So I got a whole raft of promos from this label, and this was the only one that was some kind of actual metal, as opposed to 'core nonsense or sludge or some shit. Seriously. I was suspicious of this, as it is billed as "stoner" Doom, but on listening I found I really quite like this disc. I have a soft spot for retro doom as long as it is sufficiently occult, and Caronte (Italian for "Charon") are occult enough for me.

This is a heavy, crushing exercise in riff and thundering bass that grooves and crunches along very nicely. The vocals are a clean-sung variety that is not in the least operatic, but avoids the pitfall of trying to sound like Ozzy. The vocal lines are solid, the songs are meaty and long without wearing out their welcome, and the whole thing has a nicely raw, tube-amp sound without the weak guitar tone that sometimes results in. If you like Elder or The Gates of Slumber then this is one you should absolutely check out.

Click below for more reviews
Latest 0-9 A B C D E F G H I J K L M N O P Q R S T U V W X Y Z Various Books/Zines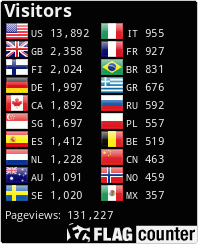 The Metal Crypt - Crushing Posers Since 1999
Copyright © 1999-2022, Michel Renaud / The Metal Crypt. All Rights Reserved.