Review: Corsair - Corsair
Corsair

Label: Shadow Kingdom Records
Year released: 2013
Duration: 37:36
Tracks: 8
Genre: Metal/Hard Rock

Rating: 2.5/5

Review online: March 19, 2013
Reviewed by: MetalMike

for:Corsair



Rated

3.7

/5 (

74%

) (

10 Votes

)

Review

Shadow Kingdom is effusive in describing Virginia-based Corsair's self-titled debut they released on Feb. 1st, 2013, stating in the CD description "we're blown away and you will be too." Not so fast, Shadow Kingdom, it isn't that good. Corsair blends a straightforward, 70s-style of Hard Rock/Heavy Metal, in the vein of Uriah Heep and Thin Lizzy, with some Prog Rock (Yes, Rush) and "Space" Rock (Hawkwind) elements. It's all very melodic and there are some nice fuzzy riffs and plenty of excellent bass work to be found on songs like "Chaemera" and "Gryphon Wing." The slower parts of "Path of the Chosen Arrow" could easily be from Rush's A Farewell to Kings. Ultimately, though, I found Corsair to be dull and it left very little impression once it was over. I can see this going over well in a smoke-filled room, with some strategically placed lava lamps, but I can't think of any other situation where I'd want it to be on.

Click below for more reviews
Latest 0-9 A B C D E F G H I J K L M N O P Q R S T U V W X Y Z Various Books/Zines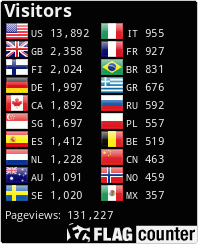 The Metal Crypt - Crushing Posers Since 1999
Copyright © 1999-2022, Michel Renaud / The Metal Crypt. All Rights Reserved.