Review: Crimson Swan - Icon
Icon

Label: Aerion Records
Year released: 2012
Duration: 29:53
Tracks: 5
Genre: Doom/Death

Rating: 2.5/5

Review online: April 5, 2013
Reviewed by: Sargon the Terrible

for:Icon



Rated

3.67

/5 (

73.33%

) (

6 Votes

)

Review

This started out promisingly, and it has some good bits, but overall it's not grabbing me. This is a Doom/Death EP with some gothy keyboard elements added on. The opening intro bit has some nice Gregorian-sounding vocal parts, which made me hope this would be really cool. I mean, am I the only person hoping for a metal version of Enigma? But the rest of this is a mess of slow Doom/Death riffs that perk up here and there for some nice moody acoustics, but mostly plod without any real songwriting shaping the proceedings. The harsh vocals are decent if standard, while the clean singing is mostly pretty iffy, verging into bad here and there. There are also some weepy sound clips and parts where the vocals become a "narrative" croak that just sounds terrible. This shows promise, but it's not very good.

Click below for more reviews
Latest 0-9 A B C D E F G H I J K L M N O P Q R S T U V W X Y Z Various Books/Zines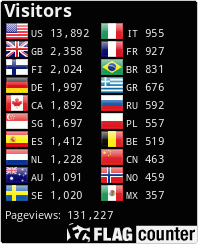 The Metal Crypt - Crushing Posers Since 1999
Copyright © 1999-2022, Michel Renaud / The Metal Crypt. All Rights Reserved.