Review: Carnal Forge - The More You Suffer
The More You Suffer

Label: Century Media Records
Year released: 2003
Duration: 44:37
Tracks: 12
Genre: Death/Thrash

Rating: 4.5/5

Review online: April 4, 2003
Reviewed by: Christian Renner

for:The More You Suffer



Rated

3.71

/5 (

74.29%

) (

7 Votes

)

Review

I have to start this review by saying I have been listening to metal for the better part of 20 years now and through that time my favorite style or genre or whatever you want to call it has always been Thrash Metal. I remember simply freaking over the Bay Area thrash scene in the mid to late 80's with the classic bands like Forbidden, Exodus, Testament and even Metallica (for you young uns' out there believe it or not Metallica used to play Metal…go figure). Then you had the German thrash scene with the killer bands Kreator, Destruction and Sodom…man I could go on forever with all the thrash bands that I have listened to. Then came the dark years when metal was pushed back into the underground and although some bands still carried the Thrash Metal banner high for the most part it was relegated to simply fond memories. Well over the past couple three or four years Thrash has made a comeback of its own and I for one am ecstatic to see this. So know we come full circle with a new offering from Swedish thrash metal warriors Carnal Forge and let me tell you for those of that are fans of the genre this is one ass-kicking thrash album!

I became a fan of this band after I picked up the "Firedemon" disc and although it was heavier than the stuff I remember from back in the day but you could still feel the influence of those good ol' days shining through. Since that time I have picked up every Carnal Forge disc and enjoying listening to their progression towards being one of the best of the new crop of thrash metal bands. Well after listening to the new album I can say the boys from Sweden have never sounded better. This album simply kicks ass from beginning to end and is without a doubt their best album to date. Everything about this album simply screams quality from the musicianship to the songwriting to the production and even down to the cover art. This album is filled with some of the best breakdown riffs I have heard in a good long time and you just can't stop yourself from banging your head and raising your fist in the air in salute. What we end up with here is a perfect blend between aggression and groove with ever present guitar melody adding that extra punch over the top. Simply put this album KICKS ASS!!!

Overall I would say if you are a fan of the thrash genre this is a certain purchase and even if you are even slightly interested you should really pick this one up. Excellent thrash metal from beginning to end. HIGHLY, HIGHLY RECOMMENDED.

Other related information on the site
Review: Firedemon (reviewed by Christian Renner)
Review: Please... Die! (reviewed by Christian Renner)
Review: Testify For My Victims (reviewed by Sargon the Terrible)
Interview with Lars Linden (guitar) on April 28, 2003 (Interviewed by Barbara Williams (Crowley))

Click below for more reviews
Latest 0-9 A B C D E F G H I J K L M N O P Q R S T U V W X Y Z Various Books/Zines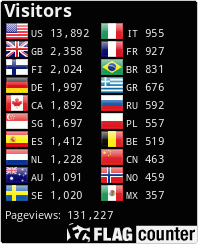 The Metal Crypt - Crushing Posers Since 1999
Copyright © 1999-2022, Michel Renaud / The Metal Crypt. All Rights Reserved.