Review: Chaos - Violent Redemption
Violent Redemption

Label: Independent
Year released: 2013
Duration: 32:07
Tracks: 11
Genre: Thrash Metal

Rating: 3.5/5

Review online: July 12, 2013
Reviewed by: MetalMike

for:Violent Redemption



Rated

3.5

/5 (

70%

) (

6 Votes

)

Review

Violent Redemption is an angry, pissed-off ball of Thrash Metal aggression from India's Chaos. The riffing is Bay Area-style, loud, fast and unrelenting, while the vocals are a vicious and abrasive bark. The speed is mostly upbeat but there are occasional slower spots that provide temporary respite from the onslaught. The aforementioned vocals vary little so they get monotonous after a few songs and when you combine that with the songwriting, which is somewhat generic, Violent Redemption starts to drag after a while. Even with those issues, the sheer force of the band's playing will sweep you into the pit if you aren't careful. Nothing new, but fans of Exodus, early Sepultura and Steve "Zetro" Souza's new band Hatriot will find something to like on Violent Redemption.

Click below for more reviews
Latest 0-9 A B C D E F G H I J K L M N O P Q R S T U V W X Y Z Various Books/Zines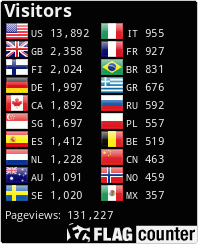 The Metal Crypt - Crushing Posers Since 1999
Copyright © 1999-2022, Michel Renaud / The Metal Crypt. All Rights Reserved.