Review: Circle of Silence - The Rise of Resistance
The Rise of Resistance

Label: Massacre Records
Year released: 2013
Duration: 50:25
Tracks: 12
Genre: Heavy Metal

Rating: 4/5

Review online: August 14, 2013
Reviewed by: MetalMike

for:The Rise of Resistance



Rated

3.2

/5 (

64%

) (

10 Votes

)

Review

The guys in Circle of Silence obviously read my review of their album The Blackened Halo and took my comments to heart because the follow-up, The Rise of Resistance, is a superior record in almost every way. OK, the part about my review being the reason for their improvement is probably not true but the part about The Rise of Resistance being a huge step forward most definitely is. Sound was never Circle of Silence's issue and that is again the case. The Rise of Resistance is sharp and clean while retaining plenty of crunch. The band has kept the Accept-inspired Teutonic vibe of The Blackened Halo so fear not the dreaded style change. The vocals are a gritty shout that perfectly complements the twin-guitar riffing and powerful rhythm section. But the real secret behind The Rise of Resistance is the dramatically improved songwriting. There are no real killer tracks but every last song is a solid example of foot-stomping, fist pumping Heavy Metal. Circle of Silence are a memorable anthem or two away from greatness. Regardless, if Tornillo-era Accept or a less Power Metal Condition Red Iron Savior has you breaking out the air guitar, you won't want to miss The Rise of Resistance.

Other related information on the site
Review: The Blackened Halo (reviewed by MetalMike)
Review: The Rise of Resistance (reviewed by Sargon the Terrible)
Review: Walk Through Hell (reviewed by MetalMike)
Interview with bassist Björn Boehm on September 24, 2011 (Interviewed by MetalMike)

Click below for more reviews
Latest 0-9 A B C D E F G H I J K L M N O P Q R S T U V W X Y Z Various Books/Zines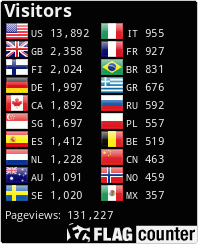 The Metal Crypt - Crushing Posers Since 1999
Copyright © 1999-2022, Michel Renaud / The Metal Crypt. All Rights Reserved.