Review: Split Heaven - The Devil's Bandit
The Devil's Bandit

Label: Pure Steel Records
Year released: 2013
Duration: 41:41
Tracks: 10
Genre: Heavy Metal

Rating: 3.75/5

Review online: December 5, 2013
Reviewed by: MetalMike

for:The Devil's Bandit



Rated

3.4

/5 (

68%

) (

5 Votes

)

Review

The Devil's Bandit is album #3 for Mexico's Split Heaven and ushers in a few changes for the band. Out is Eligio Valenzuela, vocalist on Split Heaven's first two albums, and in is Gian Carlo Farjat. Farjat brings a much grittier and more typically "Heavy Metal" vocal style to Split Heaven's sound. He isn't as distinctive as Valenzuela, but he's a better singer, and that helps a lot with the coherence of the songs. Along with the change in singers, the band's sound has progressed from the loose, garage attitude with which they attacked their songs on the first two albums, to a more focused US Power Metal sound. They remind me of Thundersteel-era Riot this time around (check out "Runaway" to hear what I'm talking about). There's a good mix of faster, double-kick tracks and mid-paced anthems. The performances are still better than the songwriting, especially that of guitarists Pedro Zelbohr and Armand Ramos. The two are quite adept at cranking out 80s inspired leads; the kind that are extensions of the songs and not just a shit load of hammer-ons. They also continue to sprinkle in some Mexican folk-style guitar lines that give Split Heaven a bit of individuality.

I still want this band to write a few killer songs and with a new singer and new focus on their sound maybe that isn't far off. The Devil's Bandit isn't a huge leap forward but it is another solid effort from Split Heaven.

Other related information on the site
Review: Death Rider (reviewed by MetalMike)
Review: Electric Spell (reviewed by Sargon the Terrible)
Review: Psycho Samurai (reviewed by MetalMike)
Review: Street Law (reviewed by MetalMike)
Review: Street Law (reviewed by Sargon the Terrible)
Interview with guitarist Pedro Zelbohr on August 14, 2012 (Interviewed by MetalMike)

Click below for more reviews
Latest 0-9 A B C D E F G H I J K L M N O P Q R S T U V W X Y Z Various Books/Zines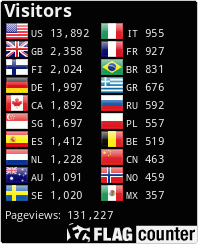 The Metal Crypt - Crushing Posers Since 1999
Copyright © 1999-2022, Michel Renaud / The Metal Crypt. All Rights Reserved.