Review: Cauldron Black Ram - Stalagmire
Stalagmire

Label: 20 Buck Spin
Year released: 2014
Duration: 33:05
Tracks: 9
Genre: Black/Death

Rating: 4.25/5

Review online: March 22, 2014
Reviewed by: Sargon the Terrible

for:Stalagmire



Rated

4.13

/5 (

82.5%

) (

24 Votes

)

Review

Cauldron Black Ram are like the anti-Alestorm. I fucking loved their debut Skullduggery, but their last one, Slubberdegullion, was just kind of meh, with bland riffs and a too-clean recording job. This one sees them back at the helm with heavier riffs, better songs, and a dirty-assed recording job that befits the band who labeled their debut as "recorded in a fuckin' cave".

This is more of what we love this band for - dirty, grimy, Hellhammer-styled thugging about skulls, pirates, and stabbing people in the fucking face. This is a short album, and I wish it was longer, because the foul black miasma of this disc is just way too much fun for me to want it to be over. Crank this up and it will cut your ass up and feed it to sharks.

Other related information on the site
Review: Skulduggery (reviewed by Sargon the Terrible)
Review: Slaver (reviewed by Michel Renaud)
Review: Slaver (reviewed by Sargon the Terrible)
Review: Stalagmire (reviewed by MetalMike)

Click below for more reviews
Latest 0-9 A B C D E F G H I J K L M N O P Q R S T U V W X Y Z Various Books/Zines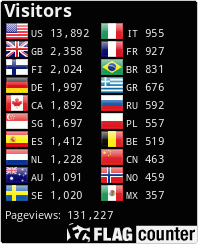 The Metal Crypt - Crushing Posers Since 1999
Copyright © 1999-2022, Michel Renaud / The Metal Crypt. All Rights Reserved.