Review: Chastain - Surrender to No One
Surrender to No One

Label: Leviathan Records
Year released: 2013
Duration: 54:04
Tracks: 11
Genre: Heavy/Power Metal

Rating: 4.25/5

Review online: April 16, 2014
Reviewed by: MetalMike

for:Surrender to No One



Rated

3.71

/5 (

74.29%

) (

7 Votes

)

Review

There's been a swirl of reunions over the last several years with a multitude of bands from the 80s gathering back as many of their original members as possible and putting out new albums. Some make you wonder "why?" while others make you say to yourself "finally!" Put the latest album by classic US Power Metal band Chastain in the latter category. Guitar virtuoso David T. Chastain has joined forces with original Chastain vocalist Leather Leone and bassist Mike Skimmerhorn, along with Pagan's Mind drummer Stian Kristoffersen and unleashed Surrender to No One. Anyone who remembers Chastain albums like Rulers of the Wasteland and The 7th of Never will not be disappointed. Surrender to No One is a heavy, catchy reminder of what the US used to be capable of. Leone's powerful, gritty voice sounds as good as it did over 20 years ago when she last fronted the band on 1990's For Those Who Dare. Leone is the godmother of today's female bellowers like Ida Haukland and Marta Gabriel and she's lost none of her charismatic delivery. David Chastain obviously knows his way around a fret board and uses some modern technology to enhance his 80s-inspired riffs without actually sounding modern. The battery of Skimmerhorn and Kristoffersen provide a solid foundation that makes certain you feel these songs all the way to your bones. Standout tracks include the simmering "I Am Sin," with a vaguely Middle-Easter feel that evokes Dio's "Egypt (The Chains are On)" and "Evil Awaits Us" which showcases David Chastain's guitar histrionics and Leone's prowess at driving a chorus into your subconscious.

Even with just 3/4 of the original line-up, this version of Chastain is every bit as good as they ever were in the 80s. Why, they've even gone back to the original font for the band logo, the one that looked so cool on the 80s releases. OK, to be fair, 2004's In an Outrage had the original font, too, but regardless, it is so much better than the one on the band's mid-90s albums. I always have great hopes when I hear of a reunion but they've been exceeded in every way by Chastain's Surrender to No One. Here's to many more kick ass albums from Chastain.

Other related information on the site
Review: Ruler of The Wasteland (reviewed by Bruce Dragonchaser)
Review: The 7th of Never (reviewed by Nahsil)
Review: The Voice of the Cult - 30 Years Heavy (reviewed by Sargon the Terrible)
Review: We Bleed Metal (reviewed by MetalMike)

Click below for more reviews
Latest 0-9 A B C D E F G H I J K L M N O P Q R S T U V W X Y Z Various Books/Zines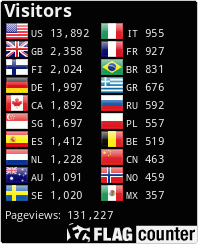 The Metal Crypt - Crushing Posers Since 1999
Copyright © 1999-2022, Michel Renaud / The Metal Crypt. All Rights Reserved.