Review: Ceremonial - Ars Magicka
Ars Magicka

Label: Blood Harvest
Year released: 2014
Duration: 13:32
Tracks: 4
Genre: Black/Thrash

Rating: 3/5

Review online: July 19, 2014
Reviewed by: MetalMike

for:Ars Magicka


Review

Sitting somewhere between the first and second waves of Black Metal is Chile's Ceremonial, dressed in the required Thrash uniform of long hair and black leather. The band's debut EP, Ars Magicka, straddles the line between Thrash and Black Metal. The riffing is traditional Thrash with no tremolo picking while the drums approach the inhuman speeds and blast-beat sounds of Black Metal. The vocals are an indecipherable screech that is pretty far back in the mix, assuring that not one word will be understood. Ceremonial are very raw and chaotic and Ars Magicka starts to approach "noise," as opposed to music, in some spots with very little in the way of defining features in any of the songs. Ceremonial bring energy to their performances but the songwriting is lacking.

Fans of Bathory's debut and Possessed's Seven Churches are probably the target audience for Ars Magicka though they they've heard this stuff many times before.

Click below for more reviews
Latest 0-9 A B C D E F G H I J K L M N O P Q R S T U V W X Y Z Various Books/Zines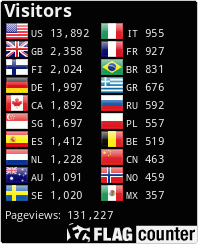 The Metal Crypt - Crushing Posers Since 1999
Copyright © 1999-2022, Michel Renaud / The Metal Crypt. All Rights Reserved.