Review: Cauldron Black Ram - Stalagmire
Stalagmire

Label: 20 Buck Spin
Year released: 2014
Duration: 33:05
Tracks: 9
Genre: Black/Death

Rating: 2.5/5

Review online: July 31, 2014
Reviewed by: MetalMike

for:Stalagmire



Rated

4.13

/5 (

82.5%

) (

24 Votes

)

Review

I wasn't quite sure what to call Cauldron Black Ram's third album, Stalagmire. Is it Black/Death? Black/Thrash? The mythical triumvirate of Black/Death/Thrash? Based on the vocals, which alternate between Black rasps and Death growls, I'm going with Black/Death but feel free to concoct your own witches' brew of a genre description. What I do know is I'm not really impressed. Hellhammer/early Celtic Frost is the dominant comparison because Stalagmire is full of thrashy riffs, indecipherable singing and dark atmosphere. It is also poorly produced with a shamefully neutered mix that robs the music of a lot of impact. I had to repeatedly turn up the sound to simply hear what was going on let alone "feel" it. Cauldron Black Ram also opt for a lot of slower (by comparison, this is still based on Thrash) tempos which brought to mind Celtic Frost's Monotheist, an album from the Frost canon not many of us hold in high esteem.

So there you have it; dark, thrashy Black/Death that's hard to hear because of a muddy mix and frequently drags due to some lumbering tempos. Pass.

Other related information on the site
Review: Skulduggery (reviewed by Sargon the Terrible)
Review: Slaver (reviewed by Michel Renaud)
Review: Slaver (reviewed by Sargon the Terrible)
Review: Stalagmire (reviewed by Sargon the Terrible)

Click below for more reviews
Latest 0-9 A B C D E F G H I J K L M N O P Q R S T U V W X Y Z Various Books/Zines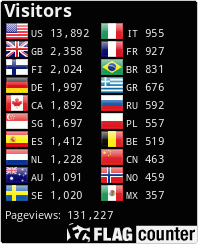 The Metal Crypt - Crushing Posers Since 1999
Copyright © 1999-2022, Michel Renaud / The Metal Crypt. All Rights Reserved.