Review: Cage - Astrology
Astrology

Label: Omega Records
Year released: 2000
Duration: 69:01
Tracks: 13
Genre: Heavy Metal

Rating: 4/5

Review online: December 29, 2000
Reviewed by: Michel Renaud

for:Astrology



Rated

3.84

/5 (

76.84%

) (

19 Votes

)

Review

Cage is an American heavy metal band whose first album, Unveiled, was pretty well received by the press last year. This second album, Astrology, ought to please any fan of "pure" heavy metal, as the sound often reminds me of "good old 80's metal". The most obvious thing is that the singer always sing with high pitch vocals, which can get a bit annoying after a few listens. To his credit though, he does the job remarkably well. The problem is that the voice pretty much covers up the instruments quite a bit, so it's often hard to catch the actual music. That's pretty much what makes this album lose a point, as the actual songs are all pretty powerful and catchy, pretty well-executed stuff. The album is 69 minutes long and I always find myself saying "already?". In other words, this album is far from boring.

It's great to see new bands play "plain" heavy metal, as the sub-genres phenomena is getting out of control. Cage sure has a strong offering with Astrology, and now I have to hunt down their first album. Recommended to those into 80's metal and those who don't dismiss that genre as "boring" or whatever similar adjective.

Other related information on the site
Review: Darker Than Black (reviewed by Sargon the Terrible)
Review: Hell Destroyer (reviewed by Sargon the Terrible)
Review: Science of Annihilation (reviewed by Larry Griffin)
Review: Supremacy of Steel (reviewed by Sargon the Terrible)
Review: Unveiled (reviewed by Michel Renaud)

Click below for more reviews
Latest 0-9 A B C D E F G H I J K L M N O P Q R S T U V W X Y Z Various Books/Zines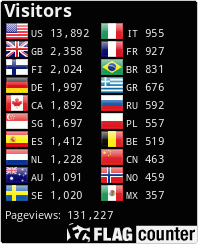 The Metal Crypt - Crushing Posers Since 1999
Copyright © 1999-2022, Michel Renaud / The Metal Crypt. All Rights Reserved.