Review: Crystal Tears - Hellmade
Hellmade

Label: Massacre Records
Year released: 2014
Duration: 40:48
Tracks: 11
Genre: Heavy Metal

Rating: 3.25/5

Review online: September 14, 2014
Reviewed by: MetalMike

for:Hellmade



Rated

3.8

/5 (

76%

) (

5 Votes

)

Review

Greece's Crystal Tears has been kicking around since 1997, though it took nearly nine years for their first proper album to appear. Hellmade is the band's third album of crunchy, sometimes quite speedy, Heavy Metal. There's a bit of "modern" Metal in Crystal Tears' sound, from pinches and squeals to an occasional drop-tuned riff, but it isn't anything too annoying. The guitars sound great, with some excellent lead work, while the drums and bass are thunderous. The vocals are a gritty, clear mid-range, perfect for this sort of music. The mid-tempo stuff is rather generic and could be from any number of other bands and it is only when Crystal Tears cranks up the speed, like on "Resurrection Suicide" and "The Skies are Bleeding," that they seem to crank up the songwriting as well. They "metal up" a cover of Midnight Oil's "Beds are Burning" to close out the album and do a respectable job with a song that doesn't lend itself to Heavy Metal all that well.

Hellmade is well played, to be sure, but suffers from somewhat tired songwriting. A solid effort from Crystal Tears, just not one that does much to separate itself from the crowd.

Click below for more reviews
Latest 0-9 A B C D E F G H I J K L M N O P Q R S T U V W X Y Z Various Books/Zines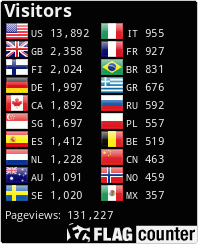 The Metal Crypt - Crushing Posers Since 1999
Copyright © 1999-2022, Michel Renaud / The Metal Crypt. All Rights Reserved.