Review: Coraxo - Starlit Flame II
Starlit Flame II

Label: Independent
Year released: 2014
Duration: 23:55
Tracks: 6
Genre: Black/Death

Rating: 3.5/5

Review online: January 14, 2015
Reviewed by: Luxi Lahtinen

for:Starlit Flame II



Rated

3.43

/5 (

68.57%

) (

7 Votes

)

Review

This is a pretty interesting musical concept here with futuristic story lines about what happens after initial contact is made with the nanomachine consciousness Starlit Flame, how it starts to infiltrate 25th century society and stories of how people all over the world deal with the situation. A combination of melodic Black Metal, Death Metal and some electronic samples here and there is what puts Coraxo's second album in its own unique league.

I am sure people can easily compare this 3-piece Finnish outfit to Switzerland's Samael, especially the band's more electronic era, but they would not be on the right track. Coraxo gladly don't sound anything like Samael. The ambient/electronic stuff is not prominent in their sound and Coraxo clearly put more weight on the powerful combination of well-executed melodic Black and Death Metal on this 6-track effort. Small hints of Covenant's monstrous Nexus Polaris album can be heard plus some of the same dark wickedness of Limbonic Art is in there for good measure. Coraxo have done everything right making this EP an exciting journey for fans who can appreciate all the musical elements that the band has incorporated into their songs.

It's going to be interesting to see where Coraxo goes from here and find out what else they have up their sleeves. Keep your eyes out for future Coraxo releases because they are a pretty unique Metal outfit.

Click below for more reviews
Latest 0-9 A B C D E F G H I J K L M N O P Q R S T U V W X Y Z Various Books/Zines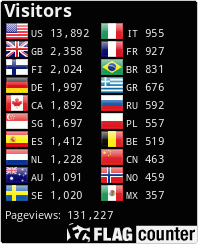 The Metal Crypt - Crushing Posers Since 1999
Copyright © 1999-2022, Michel Renaud / The Metal Crypt. All Rights Reserved.