Review: Cauldron of Hate - Emperor
Emperor

Label: Inverse Records
Year released: 2014
Duration: 27:47
Tracks: 5
Genre: Death Metal

Rating: 3.5/5

Review online: February 14, 2015
Reviewed by: Luxi Lahtinen

for:Emperor



Rated

3.57

/5 (

71.43%

) (

7 Votes

)

Review

Strongly US-tinged Death Metal is the name of the game for Finnish Death Metal merchants Cauldron of Hate on their second EP, Emperor. Who said early Nile might be the closest comparison to their sound? I guess I just did. True, there are a lot of "Nile-isms" in Cauldron of Hate's heavy and crushing Death Metal approach and this can be heard most clearly in "Abyssal Ascension," which lasts over nine minutes and underscores Cauldron Of Hate's capacity for building pyramids of Death Metal that have obviously demanded a lot of blood, sweat and tears.

The other four songs are more straightforward, violent and merciless Death Metal sandstorms, relying more on ragingly fast tempos, sheer aggression, serpent's venom and skull-breaking heaviness. Cauldron Of Hate is on the loose and takes no prisoners. For the Nile lovers especially, this promising act is undoubtedly worth checking out. It's going to be interesting also to see what the future holds for these lads.

Other related information on the site
Review: Scourge (reviewed by Luxi Lahtinen)
Review: Sickness (reviewed by Luxi Lahtinen)

Click below for more reviews
Latest 0-9 A B C D E F G H I J K L M N O P Q R S T U V W X Y Z Various Books/Zines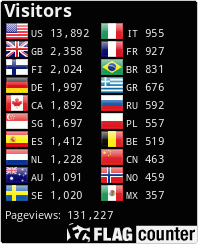 The Metal Crypt - Crushing Posers Since 1999
Copyright © 1999-2022, Michel Renaud / The Metal Crypt. All Rights Reserved.