Review: Caskets Open - To Serve the Collapse
To Serve the Collapse

Label: Ranka Kustannus
Year released: 2014
Duration: 66:56
Tracks: 11
Genre: Doom Metal

Rating: 4.25/5

Review online: February 16, 2015
Reviewed by: Luxi Lahtinen

for:To Serve the Collapse



Rated

4.13

/5 (

82.5%

) (

8 Votes

)

Review

Traditional Doom Metal always has a space in my musical landscape. Finland's Caskets Open, formed in 2007, have an idea or two up their sleeves on how to make tasty traditional Doom Metal that respects the original recipe of a couple of decades ago.

On the band's second album, To Serve the Collapse, they mix the Doom of Saint Vitus and Reverend Bizarre with some Punk ingredients from bands like Type O Negative and Carnivore with good results (listen to "Humanist" or the ending of "Mayhem"). When they do it this well it's almost criminal to like them as much I do. It's their raw, straightforward and at times even psychedelic approach to Doom that does the trick. There's also a warm, captivating atmosphere in their sound and that makes things even sweeter. Nearly 67 minutes may feel like a long journey but this album grabs your ears and holds on to them until the album reaches the end.

I had never heard of Caskets Open before but this album will definitely make me to follow their future doings, that's for sure. Excellent stuff from start to finish.

Click below for more reviews
Latest 0-9 A B C D E F G H I J K L M N O P Q R S T U V W X Y Z Various Books/Zines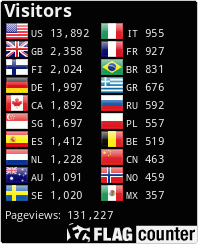 The Metal Crypt - Crushing Posers Since 1999
Copyright © 1999-2022, Michel Renaud / The Metal Crypt. All Rights Reserved.