Review: Convent Guilt - Guns for Hire
Guns for Hire

Label: Cruz Del Sur Music
Year released: 2014
Duration: 36:09
Tracks: 8
Genre: Heavy Metal

Rating: 3.75/5

Review online: March 18, 2015
Reviewed by: MetalMike

for:Guns for Hire



Rated

3.86

/5 (

77.14%

) (

7 Votes

)

Review

Sweden has been ground zero for the NWOBHM revival over the past couple of years but the original movement has seen its reach extend all across the globe as evidenced by Australia's Convent Guilt, a band recently unearthed by Cruz Del Sur. Guns for Hire is the band's debut and it is a rocking slab of all things early 80s. The guitars and bass sound similar to Iron Maiden because you can't play this style and NOT sound similar to Iron Maiden. It is a superficial similarity and Convent Guilt has other influences worn on their sleeves just as proudly. The opener "Angel in Black Leather" has the speedy exuberance of early Saxon, "Don't Close Your Eyes" the slow, Hard Rock vibe of Battleaxe and the partially acoustic "They Took Her Away" the folky, mystical attitude of Pagan Altar. The riffs are simple and straightforward, the leads unassuming and the vocals are the untrained, more-attitude-than-talent style so distinctive of the NWOBHM.

Cruz Del Sur has a great find on their hands as will you if you're a fan of the heroes mentioned earlier, as well as newer acts like Lord Fist, Air Raid and ZUUL, and you pick up Guns for Hire.

Other related information on the site
Review: Diamond Cut Diamond (reviewed by MetalMike)

Click below for more reviews
Latest 0-9 A B C D E F G H I J K L M N O P Q R S T U V W X Y Z Various Books/Zines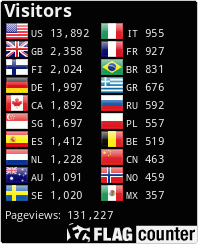 The Metal Crypt - Crushing Posers Since 1999
Copyright © 1999-2022, Michel Renaud / The Metal Crypt. All Rights Reserved.