Review: Crucifyre - Black Magic Fire
Black Magic Fire

Label: Pulverised Records
Year released: 2014
Duration: 42:49
Tracks: 10
Genre: Death Metal

Rating: 3.5/5

Review online: April 7, 2015
Reviewed by: MetalMike

for:Black Magic Fire



Rated

3.5

/5 (

70%

) (

4 Votes

)

Review

More old-school Death Metal from Sweden's Crucifyre can be found on their second full-length, Black Magic Fire. This stuff hearkens back to Reign in Blood-era Slayer and albums that were spawned in its wake. The riffs are thrashy, the vocals rough and evil and the lyrics profane. The songwriting is a cut above, especially the haunting, "Reign in Blood"-inspired opening to "Apocalypse Whore" and the instances of fell choirs on a couple of the other tracks. This gives Black Magic Fire enough individuality to make it worth seeking out but beyond those items most of the stuff on here isn't particularly distinctive. We aren't talking Desaster here but Crucifyre definitely mean business and have an undeniable passion for things unholy so grab a copy of Black Magic Fire if your tastes run in that direction. You might not be blown away but if you aren't throwing some horns in the air you may want to check your pulse.

Other related information on the site
Review: Infernal Earthly Divine (reviewed by Michel Renaud)
Review: Infernal Earthly Divine (reviewed by Sargon the Terrible)

Click below for more reviews
Latest 0-9 A B C D E F G H I J K L M N O P Q R S T U V W X Y Z Various Books/Zines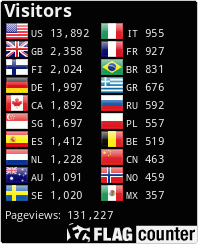 The Metal Crypt - Crushing Posers Since 1999
Copyright © 1999-2022, Michel Renaud / The Metal Crypt. All Rights Reserved.