Review: Cain's Offering - Stormcrow
Stormcrow

Label: Frontiers Records
Year released: 2015
Duration: 57:35
Tracks: 11
Genre: Power Metal

Rating: 3/5

Review online: May 18, 2015
Reviewed by: MetalMike

for:Stormcrow



Rated

3.38

/5 (

67.5%

) (

16 Votes

)

Review

It should come as no surprise that a band featuring former Sonata Arctica guitarist Jani Liimatainen and current Stratovarius singer Timo Kotipelto and keyboardist Jens Johansson sounds a lot like those Finnish Power Metal powerhouses. Stormcrow is the second full-length from Cain's Offering and it features lots of keyboards, double-kick drums, huge choruses and bright guitar solos. The band's first album brought a rain of derision down on the band here at The Metal Crypt and since I skipped it I can't really weigh in but after listening to Stormcrow I do find some positives though there are definitely issues.

Power Metal welcomes keyboards and the types of symphonic flourishes they are capable of, but Stormcrow relies too heavily on them. This can be heard no more clearly than on the 6+ minute instrumental "I Am Legion" which sounds like movie music and movie music that had only about three minutes worth of ideas to boot. Other songs like the title track and the syrupy ballads "Too Tired to Run" and "On the Shore" are also too far away from Heavy Metal for their own good. The lyrics are focused on interpersonal relationships, some positive, some of the "lost love" variety, and are quite cliché in many spots. I like cheese but lyrics like "Yours is a taste that used to be sweeter, Your every word keeps slaying the dreamer" have me reaching for the antacids. But it isn't all lame, pop Metal on Stormcrow. When Cain's Offering let it rip on up-tempo tracks like "I Will Build You a Rome" and "Constellation of Tears" all the sappy lyrics in the world won't be able to stop you from singing along and you start to remember these guys were/are part of very successful Power Metal bands.

All of this should have made it clear that if you don't like happy Power Metal you can skip Stormcrow. If you do decide to check it out, and there are reasons to do so, just make sure you have the insulin handy because Cain's Offering pile on the sugar.

Other related information on the site
Review: Gather the Faithful (reviewed by Christopher Foley)
Review: Gather the Faithful (reviewed by Larry Griffin)
Review: Gather the Faithful (reviewed by Sargon the Terrible)

Click below for more reviews
Latest 0-9 A B C D E F G H I J K L M N O P Q R S T U V W X Y Z Various Books/Zines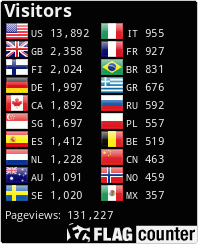 The Metal Crypt - Crushing Posers Since 1999
Copyright © 1999-2022, Michel Renaud / The Metal Crypt. All Rights Reserved.