Review: Cist - Chemical Tomb
Chemical Tomb

Label: Alone Records
Year released: 2015
Duration: 7:16
Tracks: 2
Genre: Death/Thrash

Rating: 4.25/5

Review online: June 30, 2015
Reviewed by: Luxi Lahtinen

for:Chemical Tomb



Rated

4.22

/5 (

84.44%

) (

9 Votes

)

Review

Russian Death/Thrash Metal combo Cist has finally put out an official release out; a 2-track EP titled Chemical Tomb on Greece's Alone Records (limited to 350 copies). In my earlier review for Cist's 1-song promo track called "Synthetic Life", I made a harsh but truthful comparison to Chuck's Death. Cist displayed a huge Death influence and the song pretty much blew me away.

Now there are two other songs from Cist available; the title track of the EP and "Imitator." Both have a strong Death vibe but this time they have also fused in a bit more Thrash. Holland's Pestilence (the Mameli era and especially the always so wonderful Testimony of the Ancients album) should be mentioned as a clear influence as well. All the riffing is great on both songs and so are the drums, the vocals and the guys' obvious skills at composing butt-kicking Death/Pestilence-influenced material. They fucking deliver and with these three songs Cist has become my favorite Russian Death/Thrash Metal band of recent times. They truly know how to rule, musically. Period.

Other related information on the site
Review: Synthetic Life (reviewed by Luxi Lahtinen)

Click below for more reviews
Latest 0-9 A B C D E F G H I J K L M N O P Q R S T U V W X Y Z Various Books/Zines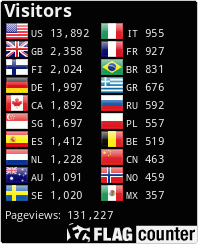 The Metal Crypt - Crushing Posers Since 1999
Copyright © 1999-2022, Michel Renaud / The Metal Crypt. All Rights Reserved.