Review: Condor - Duin
Duin

Label: Gomorrah Records
Year released: 2015
Duration: 46:59
Tracks: 8
Genre: Doom/Death

Rating: 3.75/5

Review online: July 22, 2015
Reviewed by: Sargon the Terrible

for:Duin



Rated

4

/5 (

80%

) (

6 Votes

)

Review

This is the second album from Colombian band Condor, who are touted as Doom/Death, and probably qualify, but they are coming at their music from a different place than most of the My Dying Bride worshipers in that camp. Rather than originating their music in Doom, they are much more about traditional/epic metal, with a rolling, crunching riff-style that reminds me of stuff like old Battleroar or Cirith Ungol. The riffs here are pretty good, with a lot of crunch to them that shines through the primitive recording job. The vocals remain a guttural croak that does not really add to the music much, but it gets the job done. I enjoy the murky, arcane sound of this. It's not groundbreaking or anything, but it is fun and I found myself really digging the retro vibe.

Click below for more reviews
Latest 0-9 A B C D E F G H I J K L M N O P Q R S T U V W X Y Z Various Books/Zines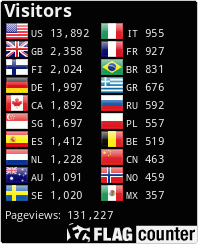 The Metal Crypt - Crushing Posers Since 1999
Copyright © 1999-2022, Michel Renaud / The Metal Crypt. All Rights Reserved.