Review: Cerberus - Agony of Damnation
Agony of Damnation

Label: Australis Records
Year released: 2015
Duration: 41:39
Tracks: 10
Genre: Death Metal

Rating: 3/5

Review online: September 4, 2015
Reviewed by: Luxi Lahtinen

for:Agony of Damnation



Rated

3.5

/5 (

70%

) (

4 Votes

)

Review

How many Metal bands are using the Cerberus moniker these days? Hmmm, quite a large and impressive bunch but this Cerberus comes from Santiago, Chile and unsurprisingly plays Death Metal.

Cerberus' third full-length studio album Agony of Damnation represents the American school of Death Metal pioneered by Deicide and Cannibal Corpse and those bands have undoubtedly influenced these Chileans in one way or another. However, whereas both Deicide and Cannibal Corpse rule in their own ruins, Cerberus clearly lacks the punch to make their songs stand out in the same way as their American comrades. Cerberus makes a good attempt to claim territory on the international map of Death Metal but they only manage to impress most of us halfway. They do have a heavy, crushing and mean sound but more is needed to drive a destructive nail through someone's skull. At the moment Cerberus don't have that, not on this record anyway, and that makes Agony of Damnation a so-so Death Metal release. Better luck next time.

Click below for more reviews
Latest 0-9 A B C D E F G H I J K L M N O P Q R S T U V W X Y Z Various Books/Zines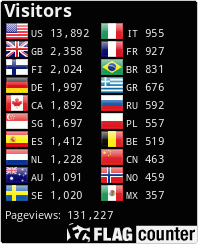 The Metal Crypt - Crushing Posers Since 1999
Copyright © 1999-2022, Michel Renaud / The Metal Crypt. All Rights Reserved.