Review: Chastain - We Bleed Metal
We Bleed Metal

Label: Leviathan Records
Year released: 2015
Duration: 45:53
Tracks: 9
Genre: Heavy/Power Metal

Rating: 3.75/5

Review online: December 13, 2015
Reviewed by: MetalMike

for:We Bleed Metal



Rated

2.83

/5 (

56.67%

) (

6 Votes

)

Review

We Bleed Metal is the second album from Chastain since the return of singer Leather Leone and follows Surrender to No One, a release to which I gave high praise. We Bleed Metal continues in the vein of the Heavy/Power Metal that was spawned in the 80s but this time it is a little grittier and less melodic, both detriments, in my opinion. The emphasis seems to be on the "heavy" this time around. Leone growls many of her lines and the riffing of Chastain chugs more than it flows. This may work for some people and I'm in no way saying it isn't good stuff, but I preferred the melody of Surrender. The songwriting is also a step down and not as catchy or immediate. It almost sounds like the band was either trying to get new music to the masses to keep the momentum rolling or had some leftover material that was reworked into a new album without completely addressing the reasons the songs didn't make the last album in the first place.

We Bleed Metal is a good album but I was hoping for great after Surrender to No One. Regardless, if you are a fan of 80s Heavy/Power Metal you'll certainly want to give this one a spin as maybe the slight change in course will be more up your alley.

Other related information on the site
Review: Ruler of The Wasteland (reviewed by Bruce Dragonchaser)
Review: Surrender to No One (reviewed by MetalMike)
Review: The 7th of Never (reviewed by Nahsil)
Review: The Voice of the Cult - 30 Years Heavy (reviewed by Sargon the Terrible)

Click below for more reviews
Latest 0-9 A B C D E F G H I J K L M N O P Q R S T U V W X Y Z Various Books/Zines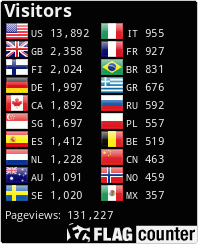 The Metal Crypt - Crushing Posers Since 1999
Copyright © 1999-2022, Michel Renaud / The Metal Crypt. All Rights Reserved.