Review: Ctulu - Sarkomand
Sarkomand

Label: Godeater Records
Year released: 2011
Duration: 44:56
Tracks: 8
Genre: Black/Death

Rating: 4.25/5

Review online: December 30, 2015
Reviewed by: Sargon the Terrible

for:Sarkomand



Rated

3

/5 (

60%

) (

4 Votes

)

Review

This is a really strong album of melodic Black Metal with a definite Death Metal kick. The riffs are heavy yet melodic tremolo picking, and the vocals are an almost Tom Warrior-styled grunt, lending this a really pleasant old-school feel. The songs are layered while not being complex, and they get by largely on the strength of the riffs and the meaty sound of the recording. The drums are a heavy double-blast that propels things along nicely, and the songs have more than enough hooks to keep you listening. This album almost sounds like what if Entombed had decided to go in a Black Metal direction after Clandestine, with a more atmospheric and dense approach and some really class riffs. A really good, infectious, dark album.

Click below for more reviews
Latest 0-9 A B C D E F G H I J K L M N O P Q R S T U V W X Y Z Various Books/Zines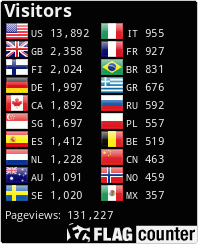 The Metal Crypt - Crushing Posers Since 1999
Copyright © 1999-2022, Michel Renaud / The Metal Crypt. All Rights Reserved.