Review: Cloven Altar - Demon of the Night
Demon of the Night

Label: Stormspell Records
Year released: 2015
Duration: 31:44
Tracks: 8
Genre: Heavy Metal

Rating: 3.75/5

Review online: January 28, 2016
Reviewed by: MetalMike

for:Demon of the Night



Rated

3.75

/5 (

75%

) (

8 Votes

)

Review

Cloven Altar is a traditional Heavy Metal band following in the footsteps of the mighty Iron Maiden on their debut full-length, Demon of the Night. Big choruses, twin-guitar harmonies and galloping bass lines characterize most of the songs and mid-to-fast tempos reign. There are some cool solos courtesy of guitarist Cederick Forsberg (Blazon Stone, Rocka Rollas) and singer Dustin Umberger has a very good, if not great, voice and sinks the hooks on the choruses quite well, especially "Curse of the Immortal" and "Blood of the Elves." Much of Demon of the Night treads familiar ground so it isn't likely to blow you away but if you like Maiden and Traditional Metal in general, it should easily do the trick.

Other related information on the site
Review: Enter the Night (reviewed by MetalMike)

Click below for more reviews
Latest 0-9 A B C D E F G H I J K L M N O P Q R S T U V W X Y Z Various Books/Zines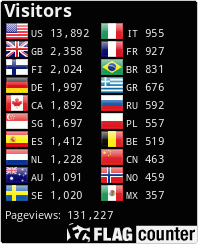 The Metal Crypt - Crushing Posers Since 1999
Copyright © 1999-2022, Michel Renaud / The Metal Crypt. All Rights Reserved.