Review: Split Heaven - Death Rider
Death Rider

Label: Pure Steel Records
Year released: 2016
Duration: 48:50
Tracks: 10
Genre: Heavy Metal

Rating: 4/5

Review online: March 19, 2016
Reviewed by: MetalMike

for:Death Rider



Rated

3.67

/5 (

73.33%

) (

6 Votes

)

Review

I've been following Mexico's Split Heaven since their 2008 debut Psycho Samurai and one thing they've never done is let me down by wavering from their dedication to old school, U.S. Heavy Metal. Death Rider is album #4 and arrives with yet another new vocalist in tow, Skelator's Jason Conde-Houston who brings a bit of Warrel Dane/Sanctuary flavor to the band's late-80s Riot Speed/Heavy Metal sound. Conde-Houston's singing isn't always right in key but that doesn't stop him from owning the microphone. His enunciation is a bit strange in places. For instance, the chorus of "Speed of the Hawk" sounds like "Speed of the Whore" while "Ghost of Desire" comes out like "Goose of Desire." This significantly changes the message in each case but is also unintentionally hilarious and makes me like this album more. The riffs are quick but still have a loose feel, the drums are right off Thundersteel and the bass is wonderfully audible as it pounds away at the bottom end. "Battle Axe," the speedy, anthemic "Sacrifice" and Spanish-sung "Descarga Letal" are the top tracks but there aren't any weak ones on Death Rider, making it the band's best effort since Psycho Samurai.

Split Heaven have always reminded me of when Metal was relatively new and purposefully imperfect and you had to be in the underground to even know who the bands were to say nothing of getting what they were doing. Death Rider is the step forward I've been waiting for this band to take, so if you enjoy old school Heavy Metal, step up and take a ride with Split Heaven.

Other related information on the site
Review: Electric Spell (reviewed by Sargon the Terrible)
Review: Psycho Samurai (reviewed by MetalMike)
Review: Street Law (reviewed by MetalMike)
Review: Street Law (reviewed by Sargon the Terrible)
Review: The Devil's Bandit (reviewed by MetalMike)
Interview with guitarist Pedro Zelbohr on August 14, 2012 (Interviewed by MetalMike)

Click below for more reviews
Latest 0-9 A B C D E F G H I J K L M N O P Q R S T U V W X Y Z Various Books/Zines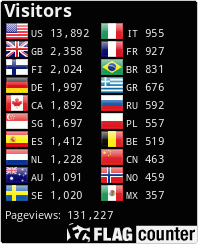 The Metal Crypt - Crushing Posers Since 1999
Copyright © 1999-2022, Michel Renaud / The Metal Crypt. All Rights Reserved.