Review: Cripple Bastards - Desperately Insensitive
Desperately Insensitive

Label: Necropolis Records
Year released: 2003
Duration: 27:45
Tracks: 19
Genre: Grindcore

Rating: 3.75/5

Review online: July 9, 2003
Reviewed by: Christian Renner

for:Desperately Insensitive



Rated

4

/5 (

80%

) (

2 Votes

)

Review

To say that I am not a fan of the grind core genre of metal would really be an understatement so when I received this promo I wasn't really expecting much to really change my mind since I figured this was some more of the same. After a few spins I can say however that I was actually surprised by this album. Cripple Bastards are a grind style band from Italy and between tapes, vinyl, CD and compilations this band has an unreal 70 releases according to the promo material and if nothing else I have to give this band credit for hard work and perseverance.

The thing that really surprised me about this album was that it wasn't a simple grind till death album with nothing else shown but rather you can hear some death metal and harder edged punk influences thrown in with all the blast beats. These momentary hints of other influences add a extra dimension compared to most grind bands I have heard. The guitar work is pretty good and you can actually hear different riffs (especially when they slow down a bit and this adds a lot more variety than you would expect. The vocals are split between a very evil sounding guttural death metal growl, black metal style shrieking and even some punk style screaming. The drumming is absolutely insane and must be pretty difficult to keep up with all these tempo changes. Almost every song on here has a breakdown section that has some absolutely cool ass riffs that actually make individual songs memorable.

Now I am not saying that I am all of a sudden a huge grind fan but this album actually surprised me with its quality and innovative style for a genre that I actually find repetitive at best. If you are a grind fan you more than likely already know this band but if you were thinking that this genre has absolutely nothing to offer you may want to give this one a listen and see if these guys can change your mind…it worked for me. Recommended.

Click below for more reviews
Latest 0-9 A B C D E F G H I J K L M N O P Q R S T U V W X Y Z Various Books/Zines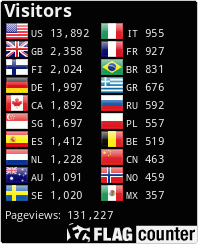 The Metal Crypt - Crushing Posers Since 1999
Copyright © 1999-2022, Michel Renaud / The Metal Crypt. All Rights Reserved.