Review: Coronatus - Raben im Herz
Raben im Herz

Label: Massacre Records
Year released: 2015
Duration: 51:52
Tracks: 9
Genre: Gothic Metal

Rating: 3.75/5

Review online: April 10, 2016
Reviewed by: MetalMike

for:Raben im Herz



Rated

1.67

/5 (

33.33%

) (

3 Votes

)

Review

Germany's Coronatus keeps pumping out albums, so they are nothing if not persistent. Raben im Herz is their seventh album (and the fifth I've reviewed) and while the style of Gothic/Symphonic Metal hasn't changed, I am pleased to say it is better than its predecessor, Cantus Lucidus, in almost every way. This is the second album in a row for soprano Carmen Lorch and traditional singer Anny Maleyes and the time together has truly benefitted the pair as they sound excellent together this time around. I mean this as no disrespect to either, but their combined performances remind me of Tarja Turunen. If the angelic choirs on "Carpe Noctem" don't have you thinking of songs like "Deep Silent Complete," you have homework to do. The songwriting is also improved with the guitars, keyboards and folk elements working in unison on most of the tracks. Coronatus haven't come up with anything like a signature track ("Seelenfeuer" is close) but Raben im Herz is consistently good throughout. It is the band's best effort in several years.

Other related information on the site
Review: Atmosphere (reviewed by MetalMike)
Review: Cantus Lucidus (reviewed by MetalMike)
Review: Fabula Magna (reviewed by MetalMike)
Review: Lux Noctis (reviewed by Bruce Dragonchaser)
Review: Recreatio Carminis (reviewed by MetalMike)
Review: Secrets of Nature (reviewed by MetalMike)
Review: Terra Incognita (reviewed by MetalMike)

Click below for more reviews
Latest 0-9 A B C D E F G H I J K L M N O P Q R S T U V W X Y Z Various Books/Zines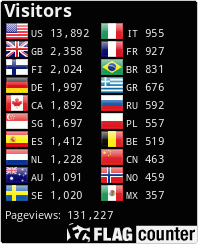 The Metal Crypt - Crushing Posers Since 1999
Copyright © 1999-2022, Michel Renaud / The Metal Crypt. All Rights Reserved.