Review: Circus Maximus - Havoc
Havoc

Label: Frontiers Records
Year released: 2016
Duration: 54:09
Tracks: 9
Genre: Progressive Metal

Rating: 1/5

Review online: April 14, 2016
Reviewed by: Bruno Medeiros

for:Havoc



Rated

2.19

/5 (

43.75%

) (

16 Votes

)

Review

Forget about everything you've heard in The 1st Chapter and Isolate. Havoc takes the mediocrity adopted in Nine and turns it into a worthless piece of garbage. Clearly affected by the considerable exposure and fame achieved, the band throws every bit of dignity they had in the trash and provide music that would make Seal (or whatever the fuck love music artist) fans proud. I've heard the album four times hoping to salvage at least one song, but there's only a certain amount of wimp music my ears can take, so I gave up.

This is not worth your time. Circus Maximus was a good band, but they are probably turning into a commercial puppet that exists only to serve money or label purposes. To give you an idea of how bad this album is, my girlfriend loved it, and she listens to Maroon 5, Michael Buble and shit like that. Stay the fuck away from this.

Other related information on the site
Review: Isolate (reviewed by Larry Griffin)
Review: Isolate (reviewed by Sargon the Terrible)
Review: The 1st Chapter (reviewed by Christopher Foley)

Click below for more reviews
Latest 0-9 A B C D E F G H I J K L M N O P Q R S T U V W X Y Z Various Books/Zines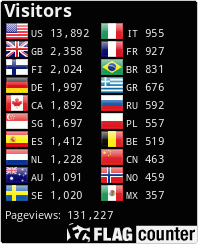 The Metal Crypt - Crushing Posers Since 1999
Copyright © 1999-2022, Michel Renaud / The Metal Crypt. All Rights Reserved.