Review: Cauchemar - Chapelle ardente
Chapelle ardente

Label: Nuclear War Now! Productions
Year released: 2016
Duration: 40:33
Tracks: 9
Genre: Heavy/Doom

Rating: 4.25/5

Review online: May 7, 2016
Reviewed by: MetalMike

for:Chapelle ardente



Rated

3.63

/5 (

72.5%

) (

8 Votes

)

Review

Chapelle ardente is the second full-length album from Canada's Cauchemar and if you enjoyed 2013's Tenebrario man, are you in for a treat. The album is made up of the same NWOBHM-tinged Doom Metal as its predecessor, only better. The songwriting is tighter, more focused, and the guitar tone is crunchy without sacrificing its solemnity. There are some very melodic bass lines a la Black Sabbath ("Funérailles célestes") and the drums are understated but in a reverential sort of way. There are just enough effects (cosmic wind on "Main de gloire" and especially the circa-1880s pipe organ on "Voyage au bout de la nuit") to augment the Doom atmosphere of the album without overshadowing the music. There are no truly slow songs, just great heavy tracks built around excellent riffs and atmospheric vocals that sound better than ever.

If you were around in the late 70s/early 80s, or have inherited a soul that was and enjoy Black Sabbath, Pagan Altar, Pentagram and the like, then Chapelle ardente is an album you have to own.

Other related information on the site
Review: Rosa Mystica (reviewed by MetalMike)
Review: Tenebrario (reviewed by MetalMike)
Interview with vocalist Annick Giroux and guitarist François Patry on December 22, 2013 (Interviewed by MetalMike)

Click below for more reviews
Latest 0-9 A B C D E F G H I J K L M N O P Q R S T U V W X Y Z Various Books/Zines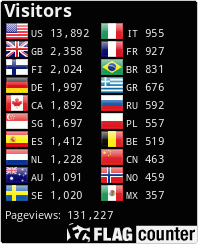 The Metal Crypt - Crushing Posers Since 1999
Copyright © 1999-2022, Michel Renaud / The Metal Crypt. All Rights Reserved.