Review: Chthonic Cult - I Am the Scourge of Eternity
I Am the Scourge of Eternity

Label: Iron Bonehead Productions
Year released: 2015
Duration: 46:32
Tracks: 4
Genre: Death Metal

Rating: 3.75/5

Review online: June 3, 2016
Reviewed by: Sargon the Terrible

for:I Am the Scourge of Eternity



Rated

4

/5 (

80%

) (

12 Votes

)

Review

This is the debut from two-man-band Chthonic Cult, and it is a ripping, crushing good time. Standing somewhere in the vicinity of a more epic Entombed, with that signature Swedish Death Metal sound and songs that range upward of the ten-minute mark. Despite the long compositions, the heaviness never lets up, and the songs never drag. This is enjoyable, headbanging stuff that may not be really breaking any barriers, but it is kickass.

Other related information on the site
Review: Become Seekers for Death (reviewed by Sargon the Terrible)

Click below for more reviews
Latest 0-9 A B C D E F G H I J K L M N O P Q R S T U V W X Y Z Various Books/Zines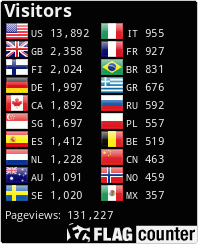 The Metal Crypt - Crushing Posers Since 1999
Copyright © 1999-2022, Michel Renaud / The Metal Crypt. All Rights Reserved.