Review: Conflicted - Under Bio-lence
Under Bio-lence

Label: Sick Bangers
Year released: 2015
Duration: 36:05
Tracks: 10
Genre: Thrash Metal

Rating: 4.25/5

Review online: July 22, 2016
Reviewed by: Luxi Lahtinen

for:Under Bio-lence



Rated

4.29

/5 (

85.71%

) (

7 Votes

)

Review

Thrash Metal is a wonderful thing whenever it's executed in an entertaining and convincing way, the way these four relentless Chilean thrashers have done it on their second album, titled Under Bio-lence.

Conflicted, which have been around since 2007 (from 2007 to 2010 they operated under the Vulgar moniker), are a great example of how Thrash Metal should be done. It's fast and furious, it's addictive and it slays – and first and foremost, it offers a lot of fun for some Thrash parties. Without question, Conflicted are heavily influenced by the mid 80s Bay Area Thrash Metal scene, especially by such names as Vio-lence and Death Angel. This is accompanied by some truly rebellious gang-shout vocals along with Hardcore/Punk edge and shit that simply oozes all kinds of youthful, extra-charged aggression, making you to want to break the law. Conflicted don't concentrate on playing their Thrash as horribly fast as the Vio-camp; they also want to gently rip your fucking face off by spontaneous-sounding heavy riff barrages that at times also have an almost Venom-punky element. Made you curious about them already? Thought so... 

The bottom line is Conflicted have lots of sheer kickass value to them. Just check out Under Bio-lence, and after doing so come back to tell me I told you the absolute truth about this wonderful Thrash disc. Some really excellent stuff here, which you shouldn't pass by without checking it out first.

Click below for more reviews
Latest 0-9 A B C D E F G H I J K L M N O P Q R S T U V W X Y Z Various Books/Zines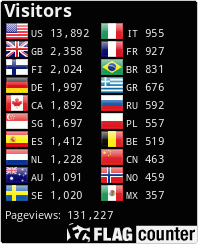 The Metal Crypt - Crushing Posers Since 1999
Copyright © 1999-2022, Michel Renaud / The Metal Crypt. All Rights Reserved.