Review: Cerecloth - This Temple is a Grave
This Temple is a Grave

Label: Bloodsoaked Records
Year released: 2016
Duration: 12:28
Tracks: 3
Genre: Death Metal

Rating: 3/5

Review online: November 9, 2016
Reviewed by: MetalMike

for:This Temple is a Grave



Rated

3

/5 (

60%

) (

6 Votes

)

Review

Cerecloth is a Swedish band that plays a heavily South of Heaven-inspired brand of Death Metal on their demo This Temple Is a Grave. From the slow, menacing grooves, double-kick drums and squealing solos, Cerecloth's music nods directly at the late 80s output of the Californian pioneers. The main difference is that Cerecloth's vocals are firmly Death with none of Tom Araya's tortured screams. This Temple Is a Grave is well played and the sound is quite good, demo status notwithstanding, but it is ultimately rather generic and Cerecloth hasn't come up with anything that separates them from the pack. Not yet, anyway.

Click below for more reviews
Latest 0-9 A B C D E F G H I J K L M N O P Q R S T U V W X Y Z Various Books/Zines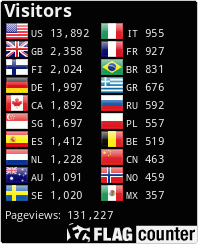 The Metal Crypt - Crushing Posers Since 1999
Copyright © 1999-2022, Michel Renaud / The Metal Crypt. All Rights Reserved.