Review: Kratornas - Devoured by Damnation
Devoured by Damnation

Label: Independent
Year released: 2016
Duration: 35:50
Tracks: 10
Genre: Black Metal

Rating: 3.5/5

Review online: December 10, 2016
Reviewed by: Sargon the Terrible

for:Devoured by Damnation



Rated

4.2

/5 (

84%

) (

10 Votes

)

Review

After 20 years in existence, one-man band Kratornas come back with their third full-length album. It's been 7 years since the machinegun blasting of The Corroding Age of Wounds, and I was wondering if this band had progressed even a little.

Yes, actually. While the last album was a never-ending barrage of simplistic riffs and computerized blast beats, this album shows a lot more variation. The production is fuller, so you can hear the music better, including an impressive lower end with some real bass lines. The songwriting is much more developed while still maintaining the feral aggression this band goes for. Rather than simplistic the riffs are chaotic, and in combination with the hurricane drum work the songs make for some convoluted and violent listening. The songs are shorter, and incorporate much more variety and dynamic. Even if they still all sound a lot alike, they do a much better job of maintaining interest.

So overall this is a big improvement over the band's past works. It's still not first-rate material, but it has better sound and better songs than last time out. If you like chaotic, blasting Black Metal, then this is a good bet.

Other related information on the site
Review: The Corroding Age Of Wounds (reviewed by Sargon the Terrible)

Click below for more reviews
Latest 0-9 A B C D E F G H I J K L M N O P Q R S T U V W X Y Z Various Books/Zines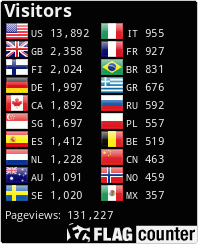 The Metal Crypt - Crushing Posers Since 1999
Copyright © 1999-2022, Michel Renaud / The Metal Crypt. All Rights Reserved.