Review: Church of Necrolust - Church of Necrolust
Church of Necrolust

Label: Independent
Year released: 2015
Duration: 23:20
Tracks: 6
Genre: Death/Thrash

Rating: 3.5/5

Review online: January 7, 2017
Reviewed by: Sargon the Terrible

for:Church of Necrolust



Rated

3

/5 (

60%

) (

3 Votes

)

Review

Well, this is not bad. Church of Necrolust have a name that is kind of overwrought, but they play nicely chunky Death Metal flavored with old school Thrash. They lean a bit hard on the sound clips in between songs, but the guitar sound is heavy and the songwriting has some variety. The vocals are the most thrash thing about this, as they are gargly but intelligible. In places they are not quite convincing, but when the band speeds up they work best. Thrash-styled vocals don't often fly at slower speeds. This is a nice kick of aggression from a band that may bear watching.

Click below for more reviews
Latest 0-9 A B C D E F G H I J K L M N O P Q R S T U V W X Y Z Various Books/Zines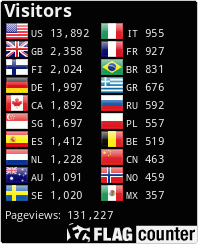 The Metal Crypt - Crushing Posers Since 1999
Copyright © 1999-2022, Michel Renaud / The Metal Crypt. All Rights Reserved.